The Harry Crowe Foundation sponsors conferences and events on issues in post-secondary education, such as freedom of academic expression, social factors affecting research priorities, institutional autonomy and governance, and scholarly communication in a digital age.
Recent events include:
Annual Olivieri Lectureship in Medical Ethics
Is Ageing Good? Increasing Life Spans and the Problem of Ageism
3 May 2019 // Fairmont Château Laurier Hotel, Ottawa
Christine Overall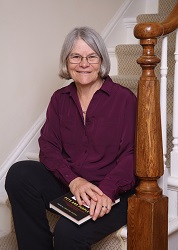 Christine Overall is Professor Emerita of Philosophy and holds a University Research Chair at Queen's University. She has won awards both for her teaching and her research, in feminist philosophy, bioethics, and philosophy of religion. She is the author of six books and the editor of five, most recently Pets and People: The Ethics of Our Relationships with Companion Animals (Oxford, 2017).
______________________
Harry Crowe Foundation Conference
Free Speech on Campus
22-23 February 2019 // Radisson Admiral Hotel Toronto Harbourfront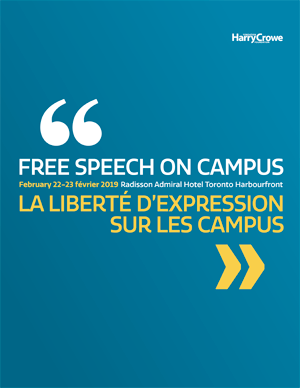 Campus free speech, including the expression of controversial ideas and views, has long been seen as central to the teaching and learning mission of universities and colleges. But today free expression has itself become the centre of increasingly polarized debate. This controversy over free speech on campus was the subject of this year's Harry Crowe Foundation Conference held in Toronto in February. Panelists and participants assessed the state of free expression on campuses in Canada and abroad, identified the main challenges, and suggested ways that academic staff, students, and institutions can build inclusive learning environments without restricting free speech rights.